CURATORS
Luci McKean / Christian Long (IU Alum) / David Krane (IU Alum, IU School of Informatics and Computing Board Member, TED alum)
PLANNING TEAM
Ethan Bodnar / Michael Shermis / Kevin Makice / Mike Trotzke / Debby Herbenick / Maarten Bout / Jenn Hileman / Kalynn Brower / Gail Gayer Hail / Nina Onesti / Sally Meyer

–––––––––––––––––––––––––––––––––––––––––––––––––––––––––––––––––––––
LUCI ENGLERT McKEAN —TEDxBloomington Co-Curator, Co-Event Planner, Local Speaker Director
By Play / Maker of things and connections, an artist and activist, blogger and podcaster, explorer of spirit and meaning and identity. Setup crew chief for the Lotus World Music and Arts Festival. Organizer of international gatherings and swaps, both spiritual and mundane, for her crafty friends online and in-person. Queen of outrageous birthday parties for kids. Enriched by her two beloved sons and her soul mate husband. President of the fan club for Bloomington, Indiana.
By Day / A professional communicator, she's done about everything you can do in journalism and advertising: creative director in direct marketing, copywriter and media buyer in an ad agency, minimalist graphic designer, website architect, freelance magazine writer, daily newspaper reporter, radio announcer and newscaster, public relations and marketing director. Today, she advocates only for things she cares about. She tells people what to do on behalf of a larger cause: she is a project manager, mom, Lotus volunteer, and marketing/PR/advertising maven for things that matter.
Contact
@lucimckean (Twitter)
luci@tedxbloomington.com
Websites
ThisIsMyBloomington
–––––––––––––––––––––––––––––––––––––––––––––––––––––––––––––––––––––
CHRISTIAN LONG — TEDxBloomington Curator, Co-Event Planner, Speaker Director, IU Alum

By Play / Boston Red Sox fan (with a son named Beckett), skier, lifelong nomad/explorer, summer camp counselor at heart, proudly married to the woman he hopes to grow up and "be" one day, and someone who loves being the dumbest guy in the room as long as he can be the most madly curious. Having grown up in the Maine woods, he favors climbing trees covered in sap to being stuck on the ground. He also lives vicariously through the wonderlust discoveries of his toddler son, Beckett, and baby girl, Berkeley.
By Day / Christian is an educator, school planner, technology curiosity seeker, speaker, consultant, and passionate advocate for innovative learning communities. Additionally, he is founder of the "Be Playful | Studio & Design," a collaborative global consulting team focused on the intersection between school design, emerging technology, and learning theory.
Contact
@christianlong (Twitter)
christian@tedxbloomington.com
Websites
Be Playful (collaborative studio designing the future of learning)
Prototype (real problems for young creatives)
TEDxClassroomProject (global classroom project)
Alice Project (global classroom project)
think:lab (education/emerging tech/school design)
–––––––––––––––––––––––––––––––––––––––––––––––––––––––––––––––––––––
DAVID KRANE — TEDxBloomington Steering Team, IU School of Informatics and Computing Board Member, IU Alum
By Play / Frequent TEDster, hockey fan, board member for Vista Center for the Blind and Visually Impaired, based in Palo Alto, Calif., adviser to the founding executive team of Integrity Block, a Silicon Valley start-up that develops sustainable building materials, and father to three children.
By Day / In January 2010, Krane joined Google's corporate venture capital team where he helps grow and accelerate portfolio companies and identifies new investment opportunities. Google's founders also had hired Krane in early 2000 as the company's director of global communications and public affairs, long before the company established itself as the number one global search engine. Krane worked as a member of the senior leadership team to grow Google from a start-up to a multi-billion dollar global enterprise. His accomplishments include driving public launches for nearly every technical innovation since the debut of Google.com in September 1999, leading financial communications both before and after the company's unconventional initial public offering, and serving as "the voice of Google" for a wide range of inquiries, corporate transactions, and sensitive issues. Additionally, Krane founded Google's international communications program, helping extend the company's reach and awareness to both large and emerging markets around the world.
Contact
@kraneland (Twitter)
–––––––––––––––––––––––––––––––––––––––––––––––––––––––––––––––––––––
ETHAN BODNAR
By Play / Explorer of the world, artist, photographer, sculptor, participant in the natural world, collector of interesting things.
By Day / Ethan is a designer and creative thinker who believes in the power of design combined with love. He is a student at the Hartford Art School. Ethan is the author of the book Creative Grab Bag, published in the summer of 2010 by HOW Books. He spoke in October 2009 at the AIGA (national professional association of design) National Design conference on the future of design education.
Contact
@ethanbodnar (Twitter)
ethan@tedxbloomington.com
Websites
Portfolio and Blog
Be Playful (collaborative studio designing the future of learning)
Prototype (real problems for young creatives)
–––––––––––––––––––––––––––––––––––––––––––––––––––––––––––––––––––––
MIKE TROTZKE
By Play / Evangelist of technology, devourer of cheese, board game maniac, lover of Bloomington and all-around geek. Passionate about helping startups, building community, creating value and eating orange Tic-Tacs. Married up to a gorgeous wife who manages to tolerate most of the above.
By Day / Cofounder of SproutBox, a team of developers, creatives and business experts that invest their skills in tech startups in exchange for equity. CEO of Squad Edit, a web-based collaborative code editor for programmers. Chair of The Combine, a tech-related event that explores the intersection of creativity, community, culture, capital and code. Frequent speaker on venture capital culture, startup strategy and product development. Occasional taker of naps.
Contact
@trotzke (Twitter)
Websites
SproutBox
The Combine
–––––––––––––––––––––––––––––––––––––––––––––––––––––––––––––––––––––
MICHAEL SHERMIS
By Play / Avid mushroom hunter, disc golf player, exercise fanatic, community volunteer, and life enthusiast. Recently finished a six-year stint on the board of the Lotus Education and Arts Foundation (bringing world music to Bloomington), and now involved with Community Justice and Mediation Center, Pets Alive, Giving Back to Africa, and a half dozen other causes. Lover of reading, movies, nature, and fun!
By Day / Collaborative story development/story-sharing entrepreneur, concept/design/meeting facilitator, and community developer are the roles he most commonly fills for Fortune 500 clients, as well as government, educational, and nonprofit organizations. He is the founder/principal of Story Insights (stories with a purpose).
Contact
shermism@storyinsights.com
Website
Story Insights
–––––––––––––––––––––––––––––––––––––––––––––––––––––––––––––––––––––
NINA ONESTI

By Play / Enjoys anything that involves technology and creativity.  Loves Bloomington, her family, friends, and her dog Vega.  Loves to camp, hike, get in trouble in the great outdoors.  Obsessed with everything bearded and anything that involves bacon.  Enjoys being around "good people" and being happy – and keeping other people happy.  Female skeeball champion.
By Day / Educator, mentor, and advisor at the Indiana University School of Informatics and Computing.  Enthusiastic about teaching others about technology and the limitless opportunitties that it can offer people.  Loves to excite students about technology, and helping to create new leaders for the future.  Extremely involved in the University and Community through that support growth, development, and community.
Contact
@nonesti (twitter)
–––––––––––––––––––––––––––––––––––––––––––––––––––––––––––––––––––––
SALLY MEYER

By Play / A lover of people and a supporter of their passions; a tea connoisseur, a worm farmer, a bird enthusiast, and a friend to all succulents, ferns and trees.  She loves words, reading half of books, collecting cliches, and is proud to be a two time Indiana state spelling champion.  Some of her favorite days have found her eating hot tomatoes off the vine, discovering truly great walks, dancing all night, and being encircled by a pack of wolves in the Minnesota wilderness.  Above all else, Sally enjoys contemplating the nature of happiness and finding its roots in all these little things.
By Day /  Sally is the Box Office Manager at the Buskirk-Chumley Theater, where she coordinates ticketing for every event that happens on-site, as well as for the events organized by approximately 50 other arts organizations and promoters in this artistically rich community.  Educated as an art historian at Indiana University and the University of Illinois, she has previously worked as a Museum Education Representative at the Mathers Museum of World Cultures and as an Adjunct Faculty member teaching art history at IUPUI.
–––––––––––––––––––––––––––––––––––––––––––––––––––––––––––––––––––––
KEVIN MAKICE
By Play / A secret identity waiting for a superhero. Loves television (the good parts) and movies, saying dumb things to his kids, cajoling them to point at the sky, and holding out hope he'll get back to his screenplay. Takes pictures. Uses social media but hates the term. Paints with invisible colors. Listens to jazz and blues from New Orleans WWOZ. Wins at fantasy sports, and once hit a pull-up jumper against some big dudes. Likes this and this a lot.
By Day / Currently finishing up a Ph.D. at the Indiana University School of Informatics and Computing, Kevin is also working on two startups. pixSmix is a platform for interactions with pictures, forming expressive collages to share. SociaLens is a consulting group that improves skill fluencies to make organizations more agile. Kevin has written a book on the Twitter API and occasionally posts to Wired's GeekDad.
Contact
@kmakice (Twitter)
kevin@makice.net
Websites
BlogSchmog
LinkedIn
–––––––––––––––––––––––––––––––––––––––––––––––––––––––––––––––––––––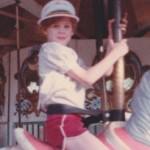 JENN HILEMAN
By Play / Jenn tries to laugh a lot. She gets this from her son, Ethan. They make art, read books, climb trees, skateboard, sing nonsense songs, run, skip, jump off things, listen to great music and find every chance they can to play. Possessing a great love of the culinary arts, her kitchen is full of wonderful tools and flavors. Her mother never told her that she shouldn't play with her food and so weird ingredients and unique kitchen implements are used in ways that occasionally resemble the experiments of a mad scientist to create a wide variety of odd, terrible and sometimes amazing things to eat.
By Day / A classically trained musician who didn't like being broke all the time, Jenn got a job at the local food co-op. Over the last 10 years she has been a massage therapist, built houses out of dirt and straw and survived living off the grid. This was all while working at Bloomingfoods — something that became a full blown, grown-up sort of career in which she is immersed in the connections and communities our food beliefs, patterns and habits create. Technically she does project management (everything from building websites to building grocery stores), helps the management team with long-term planning, and retools systems and procedures the business has outgrown, while also managing all the IT resources and staff. Jenn is a Humanetrix board member, a volunteer with Lotus Festival and a coordinator for IgniteBloomington.
Contact
@jennepenne (Twitter)
Website
The Combine
–––––––––––––––––––––––––––––––––––––––––––––––––––––––––––––––––––––
DEBBY HERBENICK
By Play / Debby loves to frolick with her dog, cook with friends, dance, practice yoga, take long walks, dress up in costumes, hug the people she adores, and swim.
By Day / Sex researcher at Indiana University, a sex educator at The Kinsey Institute, a book author, columnist and blogger.
Contact
@mysexprofessor (Twitter)
Website
My Sex Professor
–––––––––––––––––––––––––––––––––––––––––––––––––––––––––––––––––––––
GAIL GAYER HALE
By Play / Gail is a lifetime learner, a mother and a wife to Stephen Hale. She was the first to graduate college in her family of origin in 2007. She still thinks she has learned the most important lessons from her children.  Adam and Allegra together have taught Gail everything she knows about technology and computing. They have also given her life meaning and joy. Inspired by the joy of her family, Gail is a cyclist, skater, hiker, explorer, reader, collector of art and artifacts. She is passionate about creating community and improving the quality of life in Bloomington.
By Day / Gail is an educator, activist, artist, volunteer, leader of a student ambassador program, recycler, distributor, committee member, advocate of public art. She has participated in Environmental Service projects in 9 countries. She is a volunteer for the Lotus Arts and Education Foundation for the last 10 years giving time to the festival, Lotus Blossoms (a free outreach event for over 1000 school age children), Edible Lotus, and Chair of the Visual Art Committee. Gail is also a docent for the Mathers Museum of World Cultures. She will exhibit work at the 2011, IU Center for Sustainability fundraiser. She uses her creativity not only to make art but to live an artful life. She looks for needs in her community and finds creative ways to fulfill them.
–––––––––––––––––––––––––––––––––––––––––––––––––––––––––––––––––––––
KALYNN BROWER
By Play / Kalynn enjoys beach walking, popcorn and movies, reading out loud, hiking, architecture, finding pictures in the clouds, gardening, hula-hooping, hummingbirds and woodpeckers, eating out with her daughter, Petosky stones, reading, singing with her son, hammocking, listening to stories, chocolate ice cream, climbing trees, taking snapshots, petroglyphs and fossils, baking biscotti, making jewelry, dancing, telling stories, exploring, bookstore dates with her honey.
By Day / She writes-produces-directs transmedia projects, reviews feature films, writes novels for young people, makes peanut butter sandwiches and sometimes more ambitious/nutritious meals, grows vegetables, vermicomposts, parents two terrific kids.
–––––––––––––––––––––––––––––––––––––––––––––––––––––––––––––––––––––
MAARTEN BOUT
By Play / As a builder of pirate worlds and complicated rail transportation systems, Maarten is often found in the companionship of his three-year-old son, Hugo. Beating the odds as the "un-handyman" of the family, he is also interested in building larger structures and has erected several sandboxes. Now he is planning a modest size treehouse in the yet-unsuspecting pine in his backyard. Maarten can be caught playing a host of (board-) games and sports and takes great interest in design, technology, music and reading.
By Day / Maarten came to the U.S. as a Fulbright Scholar and had plans to be out of the country as soon as the last paper was written. Little did he know, he was about to meet his dream girl, fall in love and stick around for a little longer, not realizing he was also getting hooked on the community. Now the Marketing Director at the Buskirk-Chumley Theater, where exciting stuff happens every day, he promotes the Performing Arts as if his life depends on it. In his work he seeks out technology to simplify processes, open up staff time and free up resources. Formerly leader of a classical music ensemble, an arts education non-profit, a music educator and a contractor for different large corporations, Maarten has worked in greatly diverse environments with equally diverse communities of people.
Contact
@sauerbout (Twitter)
Website
Buskirk-Chumley Theater